Navigate: COCME Home | Best Practices Guide to Teaching and Learning | Educational Resources | FAQs | AAP COCME

---
Committee on CME (COCME)
The Committee on Continuing Medical Education (COCME) vision is to:
Support the development of the Best Pediatric Continuing Medical Education/Continuing Professional Development (CME/CPD) for the Best Pediatric Care.


What does the COCME promote?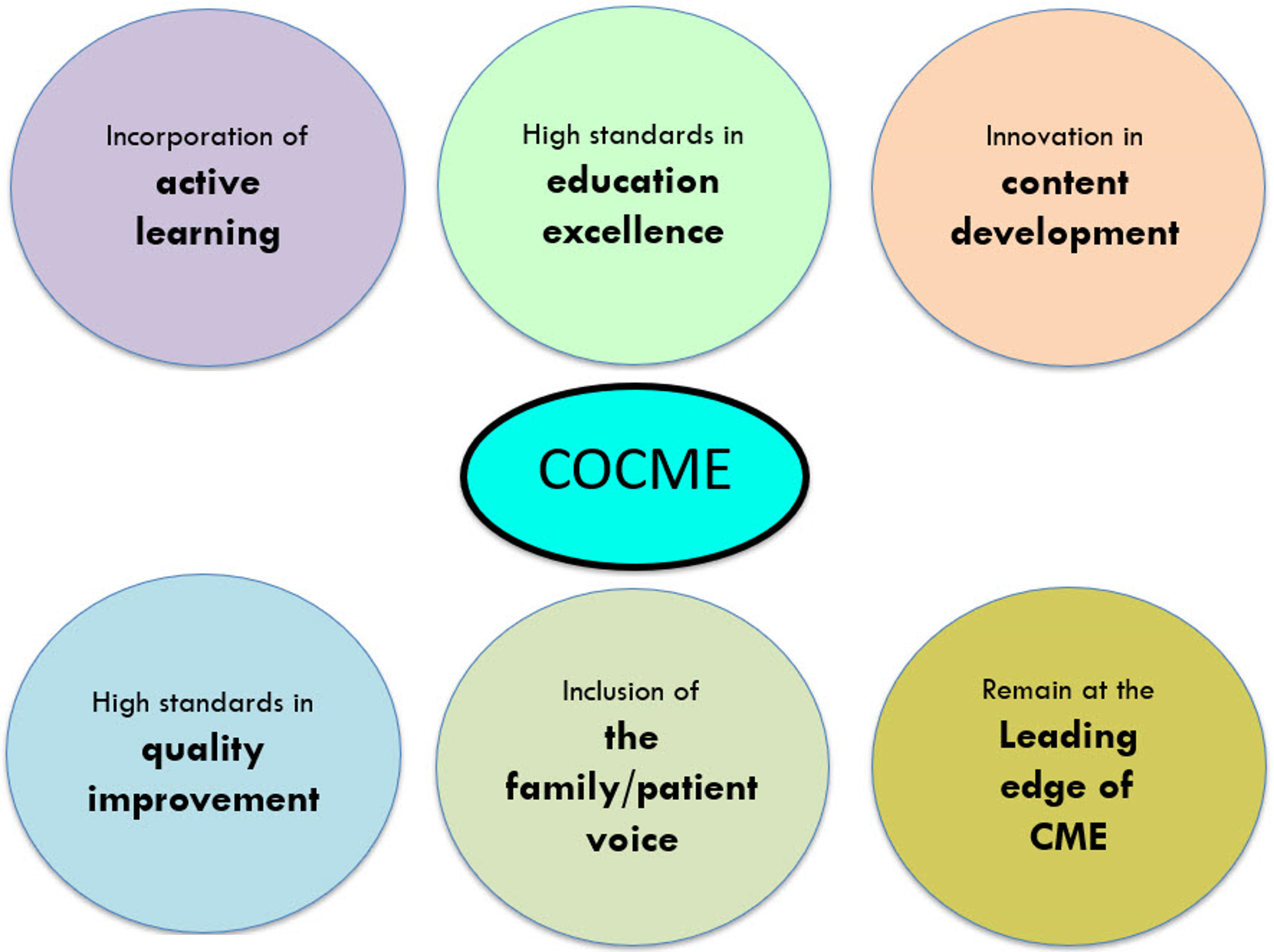 COCME Mission
The COCME mission is to:
Encourage innovation in AAP continuing medical education (CME)/continuing professional development (CPD) activities.
Promote active learning by providing educational resources and guidance to CME/CPD planners.
Support the implementation of the AAP CME/CPD program mission statement: Acknowledging that bias and systemic racism negatively impact our patients, the AAP strives to provide learning that addresses bias, stereotypes, and structural determinants of health. Learning activities are designed to improve competence and professional performance for optimal patient outcomes and reinforce best practices of pediatricians and pediatric health care professionals.

Who Are We?
The Committee on Continuing Medical Education (COCME) includes the individuals listed below.
Rani Simon Gereige, MD, MPH, FAAP
Chairperson
Miami, FL

Virginia Barrow, MD, FAAP
Roseville, CA

Jeannie S. Huang, MD, MPH, FAAP


San Diego, CA

Miguel L. Knochel, MD, FAAP


South Jordan, UT

Teri L. Turner, MD, MPH, MEd, FAAP


Friendswood, TX

Hilary Haftel, MD, MHPE, FAAP
Senior Vice President, Education
American Academy of Pediatrics


Itasca, IL
In its work, the COCME also engages liaisons from the Section Forum Management Committee (chairperson), the Section on Early Career Physicians, and the Canadian Paediatric Society.

Emily F. Fishman, MD, MSCI, FAAP
Liaison, Section on Early Career Physicians
St. Louis, MO
Anne B. Francis MD, FAAP
Liaison, Section Forum Management Committee
Rochester, NY
Mark Douglas Messenger, MD
Liaison, Canadian Paediatric Society
Canada
To contact the COCME, please contact: